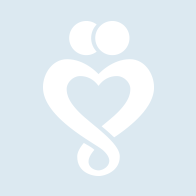 Wedding planner
Vistaar Event Solutions
Bangalore
sahakar nagar , near ccd hebbal
+919663994748
vistaarevent@gmail.com
Services
Wedding planning
₹ 5,00,000 — 10,00,000
cost of agency services
Planner My wedding Bangles in Bangalore
My wedding Bangales is unit of Vistaar event solutions pvt ltd. Serving Smile and happiness from 8 year. Cater mainly in Bangalore. Also destination wedding like Goa and Udipur.
Tieup with Mumbai, Delhi, Pune.
Entertainment provided
Live music, Dancers, Emcee, Dancers, DJ, Fireworks, Celebrity appearances
Сatering services
Menu selecting
Guest management
Sending invitations, Out-of-town wedding guests (accomodation, transporting)
Carriage provided
Vehicles, Doli, Carriage, Horses, Limousines
Equipment
Musical equipment, Light
Staff
Valet parking, Security
Assistance in choosing
Venues, Photographers, Decorators, Wedding invitations, cards, etc.
Additional services
Bridal styling, Personal shopping, On the day co-ordination, Designing a wedding website or app, Gifts for guests, Pre-Wedding Planning Services, Pre-Wedding Photography, Honeymoon package, Choreography (first dance), Traditional indian wedding ceremonies, Partial wedding planning, Destination wedding planning
Other services
Image consultant , pandit, photobooth , bachelor party , naming cermony
Spoken languages
English, Hindi, Kannada, Urdu, Punjabi